Singapore
Opportunity at PEC Ltd Singapore | Apply Now from No. 1 Job Website
PEC Ltd Singapore Career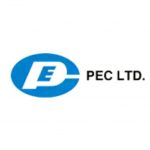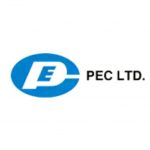 PEC Ltd Singapore Career: Are you looking for a career change, hunting for a first-time job, or simply need a little bit of extra cash, this could be a great opportunity for you. This is that place where you can get your best option from various kinds of Jobs and you can make the most of your talent and skills. Where you are empowered to explore the endless opportunities available worldwide through our website.
Now PEC Ltd is hiring for many positions in Singapore and we listed all. So, grab this opportunity of the latest PEC Ltd Singapore Jobs. At PEC Ltd, you would be committed to providing the tools, guidance, and learning opportunities to get you where you want to go.
Location: Singapore
Company: PEC Ltd
Position: Various
Job Type: Industrial Jobs
History:
In 1982, PEC Ltd (Plant Engineering Construction Private Limited) was formed from a local player. After that, in the following years, it also added various other facilities such as a reliable plant, terminal engineering specialist which provide project works, maintenance service and various other related services to the oil and gas, petrochemical, oil terminals, chemical terminals, and pharmaceutical companies/industries in Asia and the Middle East as well.
Company Status:
The current company status of PEC Ltd is live and has been operating for 38 years and 342 days a year. Currently, the company principal of PEC Ltd is mainly operating as an industrial plant engineering design and consultancy service with general contracts.
PEC Ltd Singapore Career available positions are:
1. Coordinator, HSSE
Duties and Responsibilities:
• Conduct daily safety tool-box and occasionally safety talks when required
• Enforce HSSE actions to ensure HSSE objectives and targets are achieved
• Understand the requirements of the Factories Act as well as the client's HSSE rules and practices
• Conduct accident or near-miss investigation, prepare reports and implement measures to prevent future recurrence
• Identify hazardous situations and implement necessary programs
Prepare monthly reports for HSSE Requirements:
• GCE "O" level qualification
• Possess Certificate in Safety Coordinator Training Course, or Advanced Certificate in WSH and OPICS Certificate
• 2 years of relevant experience in the same capacity, preferably in similar or related industries
• Proficiency in MS Office, especially in MS Excel
2. ENGINEER, INSTRUMENTATION
Duties and Responsibilities:
Maintain the capacity and capabilities of the Instrumentation Department. Update for the design, detailed engineering, and preparation of material requisition. Oversee installation, maintenance, and testing of instrument system done by subordinates. Assign and explain the work situation, the technical requirement to various teams or supervisors/senior technicians.
Coordinate discipline, interference, and resolve multidiscipline problems with the assistance of other engineers. Coordinate with vendor for vendor package instrument testing and maintenance.
Perform instrument loop / function check.
Ensure client's instruments are serviced and maintained to a standard level.
Conduct site preventive maintenance plan and schedule, plan, and monitor the daily progress of activities to keep abreast of technology to upgrade the standards and skill of the unit.
Prepare standard contracts and cost estimates and scope of works.
To follow up standard engineering procedures and instruction manuals.
Update As-Built drawings.
Prepare simple work specifications or method statement MS and RA.
Carry out other duties required by the immediate superior.
Requirements:
Bachelor's degree in Automatic Engineering 5 years of instrument maintenance experience in the process industry.
Good fundamentals of electrical safety and area classification
Good knowledge of micro-office application
Good communication skill, organization, and coordination skills
3. ENGINEER, ELECTRICAL
Duties and Responsibilities:
Lead a group of supervisors and foremen for site evaluation.
Manage the electrical section in ensuring the smooth running of the organization in particular interferences with other engineering disciplines and operation.
Troubleshoot complex electrical problems.
Perform troubleshooting and interpreting errors.
Prepare electrical engineering procedures, safety procedures, and instructions in typical work activities.
Follow up standard engineering procedures and instruction manuals.
Update As-Built drawings.
Prepare simple work specifications or method statement MS and RA.
Requirements:
Degree in Electrical Engineering
5 years of relevant experience, preferably in Oil and Gas, Petrochemical, Power Producer.
Good knowledge of the local industry
Good fundamentals of electrical safety and area classifications.
Good knowledge of Ingress Protection and explosion-proof equipment.
Good communication skills.
Proficiency in computer skills for MS Words, Excel, ETAP.
Willing to travel/work in Jurong / Jurong Island / Bukom Island.
4. SUPERVISOR, STRUCTURAL
Duties and Responsibilities:
Assist the Senior Supervisor, Structural for the project schedule, quality of work, and on-time delivery of the project from fabrication to installation.
Has a strong understanding of structural work and structural bolting (HSFG) according to approved specifications and pipe fitting.
Requirements:
Candidate must possess at least a Bachelor's Degree/Post-Graduate Diploma/Professional Degree in Engineering (Petroleum/Oil/Gas) or equivalent.
3 to 5 years of relevant experience in Petrochemical Plant, Oil Refinery, Pharmaceutical industry, and Power Plant
Must qualification in BCA Core Trade Supervisor (Structural)
5. TECHNICIAN, E&I
Duties and Responsibilities:
To carry out bench and field equipment calibration and testing.
To overhaul and service control valve and perform hydraulic and pneumatic testing.
To conduct function checks for E&I equipment.
To implement and testing the instrument system according to the Cause and Effect diagram.
To familiar and apply PTW.
To familiar with analyzer E&I troubleshooting and maintenance.
To perform plant pre-commissioning and commissioning.
To interpret blueprints, flow, and loop diagrams, and specifications for installation and testing.
To ensure all documentation and procedures are up to date and adhere to.
To prepare service and calibration reports.
Requirements:
NTC 3 /ITE in Electrical /Electronic Engineering
2 years of relevant experience preferably in similar industries
Familiar with electrical equipment
Conversant with the Authority's inspection and compliance
6. QC TECHNICIAN/INSPECTOR
Duties and Responsibilities:
Carry out MT and/ or PT testing (for certified Technicians only) & prepare reports.
Monitor welders' daily QC activities.
Monitor filler/ electrode daily usage.
Monitor the correct usage of the WPS.
Assist in carrying out line checking and punching.
Witness hydrostatic testing together with client Inspector.
Carry out any other duties as and when assigned by the immediate supervisor or higher management.
Requirements:
Diploma in Mechanical Engineering or "A" / "O" or ITE
Certificate in Engineering or equivalent
Possess ASNT Level II – MT / PT /RT / VT
2 years of relevant working experience
Familiar with and understand the basic fundamentals of the following processes:
i) SMAW, GTAW, SAW, FCAW, and GMAW welding processes.
– Familiar with and understand the following testing methods:
Hardness Testing, Hydrostatic Pressure Testing, Pneumatic Testing, Positive Material Identification Testing, Eddy Current Testing
7. OFFICE HELPER / CLEANER
Duties and Responsibilities:
Monitor building security and safety by performing tasks such as locking doors after operating hours and checking the electrical appliance use to ensure that no hazard results.
Service, clean and replenish supplies in the restroom based on the frequency and standards.
Collect and dispose of trash and ensure the hygiene and cleanliness standards based on the frequency and standards given.
Clean office floors by sweeping, mopping, or vacuuming them based on the frequency and standards.
Requirements:
Possess 1 (one) year of similar experience
8. SECURITY & FIRE SAFETY
Duties and Responsibilities:
Patrol the premises to prevent and detect signs of intrusion
Maintain security of premises by monitoring and authorize entrance/ departure of any personnel
Warn persons of rule infractions or violations
Requirements:
Secondary education or equivalent
Min. 1 year of security experience (possess with SIRD license)
Willing to perform 12-hour shifts, including night shift
Candidates with NSRS/ WSQ certificates will be considered favorably
The service-oriented and positive working attitude
9. DRIVER /HEAVY VEHICLE DRIVER
Duties and Responsibilities:
Possess adequate knowledge of the Land Transport Authority (LTA) and traffic rules to ensure compliance.
Pre-determine the route before move off according to the delivery/collection address.
Plan or adjust routes based on changing conditions with the aid of a GPS system to minimize fuel consumption and carbon emission.
Protect the materials from mechanical damage during transportation.
Check all loaded goods against delivery order to ensure that it is complete and accurate.
Proper handover of the consignment to the customer (internal/external) as determined quantity and condition.
Obtain receipt or signature for delivered goods.
Follow appropriate safety procedures for the transportation of dangerous goods.
Transport staffs and workers in a safe and sound manner.
Requirements:
Possess Class 3, 4, 5 driving licenses.
2 years of relevant experience preferred.
PEC Ltd Singapore Career Pay Scale:
The pay at the PEC Ltd ranges from INR 43200 to INR 90000 a month. PEC Ltd Singapore tries to give the best possible and competitive pay to all its employees, depending on their post, designation, work, and experience.
How to Apply for PEC Ltd Singapore Career
Applicants are invited to email their detailed resume (giving details of experience, qualifications, current, and expected salaries) to the HR Department. Check all details before applying.
HR Department Mail ID: mailto:[email protected]
PEC Singapore Career, PEC Singapore Jobs, PEC Career, PEC Jobs, PEC Ltd, PEC Ltd Singapore Career